Panel 2: Who and What Counts? Data and
Decision-making in Health Policy
Campbell Conference Facility / 10 :45 am – 12:00 pm
What types of evidence do researchers and policymakers consider important for informing health policy? What types of evidence should be considered important? What types of evidence are overlooked? Such questions persist across the spectrum of 'counting' in health policy–whether it is in designing methods to measure and evaluate, or applying different types of data in decision-making. In examining such questions, this panel will explore innovative ways of conceptualizing who or what is 'counted' and other considerations of 'counting' that address limitations associated with contemporary methods and approaches to health assessment and evaluation.
PLEASE RESERVE YOUR SEAT FOR THE SYMPOSIUM HERE.
Moderated by Dr. Alison Thompson
Alison Thompson is an Associate Professor in the Leslie Dan Faculty of Pharmacy and Dalla Lana School of Public Health and a member of the University of Toronto Joint Centre for Bioethics. Her interdisciplinary research is located at the intersection of critical sociology and philosophy, within the field of public health ethics. A major theme of her research is how scientific validity is used to confer moral legitimacy in health policy, in ways which lead to the marginalization of public perceptions, views and understandings. Her research program focuses on public health ethics, and in particular, social and ethical issues to do with infectious diseases and the pharmaceuticals used to deal with them. In addition, she has developed a program of research on ethical issues in post-market regulation of pharmaceuticals, and vaccines in particular.
Dr. Andrew Pinto is the founder and director of The Upstream Lab. He is a Public Health and Preventive Medicine specialist and family physician at St. Michael's Hospital. Dr. Pinto completed his residency at the University of Toronto and his Master's in Health Policy, Planning and Financing at the London School of Economics and the London School of Hygiene and Tropical Medicine as a Commonwealth Scholar. Currently, he is a Scientist in the Centre for Urban Health Solutions at the Li Ka Shing Knowledge Institute at St. Michael's Hospital and an Assistant Professor at the University of Toronto.
Dr. Jennifer Gibson is Sun Life Financial Chair in Bioethics and Director of the University of Toronto Joint Centre for Bioethics, Associate Professor in the Dalla Lana School of Public Health, and Director of the World Health Organization Collaborating Centre for Bioethics at the University of Toronto. Jennifer has a PhD in Philosophy. Her program of research and teaching focuses on ethical issues at the level of health systems and institutions. She is particularly interested in the role and interaction of values in decision-making at different levels in the health system. She is currently leading an exploratory study on ethics and artificial intelligence for health. Jennifer has served on government and policy advisory committees related to medical assistance in dying, public health emergency preparedness, public health surveillance, critical care triage, drug funding and supply, and healthcare resource allocation. She also works closely with the World Health Organization on global health ethics issues.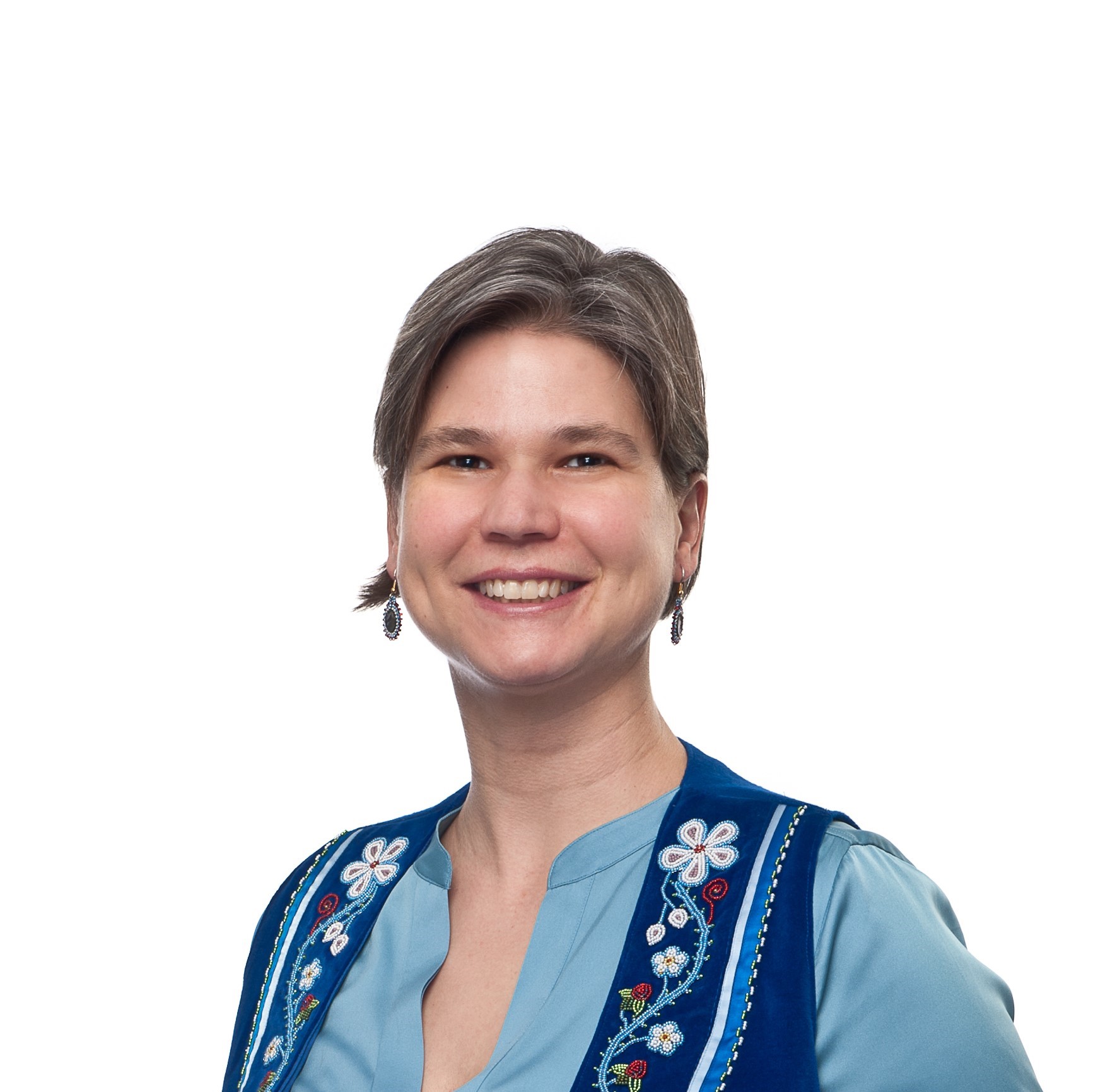 Dr. Janet Smylie is a family physician and public health researcher. She currently works as a research scientist in Indigenous health at St. Michael's hospital, Centre for Urban Health Solutions (CUHS), where she directs the Well Living House Applied Research Centre for Indigenous Infant, Child and Family Health. Her primary academic appointment is as a Professor in the Dalla Lana School of Public Health, University of Toronto. She maintains a part-time clinical practice with Inner City Health Associates at Seventh Generation Midwives Toronto. Dr. Smylie has practiced and taught family medicine in a variety of Aboriginal communities both urban and rural. She is a member of the Métis Nation of Ontario, with Métis roots in the prairies. Her research interests are focused in the area of addressing the health inequities that challenge Indigenous infants, children and their families through applied health services research. Dr. Smylie currently leads multiple research projects in partnership with First Nations, Inuit, and Métis communities/organizations. She holds a CIHR Applied Public Health Research Chair in Indigenous Health Knowledge and Information and was honoured with a National Aboriginal Achievement (Indspire) Award in Health in 2012. A Métis woman, Dr. Smylie acknowledges her family, teachers, and lodge.